Since I'll start using Telegram links in the blog it's recommended that everyone knows how to use them in same way that I have informed you of the download methods with JDownloader2.
The use of Telegram is given -among other things- by the advantage of can upload and download files immediately, eliminating JDownloader and the link encrypters of equation. And with good transfer speeds compared to the DD servers.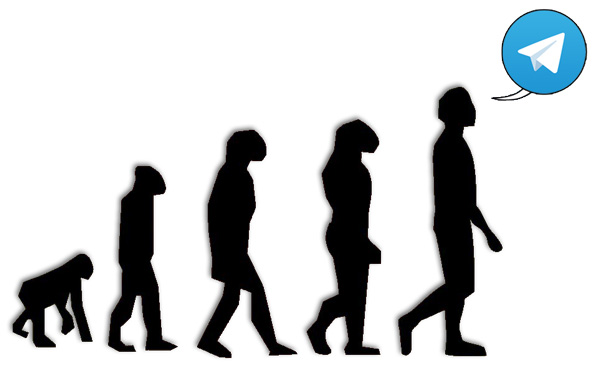 Telegram is multiplatform so there are several options:
Telegram Desktop It's a pure and hard application, available for Windows, iOS and Linux.
Telegram App The app on mobile, available on Android, iOS and WP.
Telegram Web Telegram can be accessed through the browser without installing anything.
Telegram applications are not excluding and can use as many as we want, in fact I have the Telegram app on mobile to receive the notifs and TelegramDesktop to make the heavy uploads/downloads.
There are enough choices to adapt'em to our tastes and needs. I have tried the three, and since portable TelegramDesktop (Windows) doesn't need to install it, doesn't make changes to hard disk or registry is very good for those who have not yet switch to Telegram. On the other hand TelegramDesktop (computer) is very good for downloading large files that someone with a mobile can't afford.
The users of Opera browser can avoid installing Telegram because the browser natively includes a Telegram client based on TelegramWeb.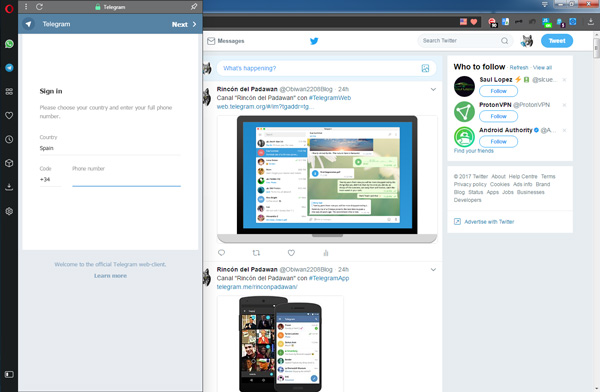 TelegramDesktop Instalation
We got to https://desktop.telegram.org/ and search the link Telegram for PC/Mac/Linux and from there on link Portable version for Windows to download the portable version through a ZIP.

The downloaded ZIP, we extract it into a directory and execute it. Several files will be created during execution.
We'll see a window in which for go foward we'll click on the big blue button.

Will ask for our mobile number and we will type it.

If we have previously used a Telegram application will send us the activation code through it (eg mobile app), if we don't have through the same window we can request the send through SMS.

Once the code is inserted, the application will be executed. If the mobile app is installed, the contacts that are using Telegram will be loaded.
Now that we have our program running we need that our browser to properly manage Telegram's own links (t.me) and will be the ones that I'll publish through the channel.
TelegramDesktop setup
Open our browser and click on a link which I posted on channel. For example this would be one: https://t.me/rinconpadawan/120
Clicking on Telegram will ask us if we want to use Telegram Desktop to open such links. Will check the box to do it always and push Open.

From this moment every time we click on Telegram link will open the portable application, will go to message (file) in point and leave it selected.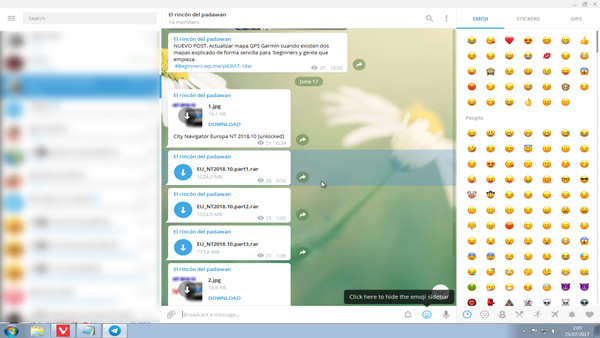 Videotutorial
Available english subtitles