I will make a series of changes to dispense with duplicate info channels, intermediaries and unnecessary steps that make I've to invest a lot of time each day that takes the little free time that I can dispose.
Therefore, I'll simplify the means used, optimizing them and basically orientate everything to Telegram as a means of information.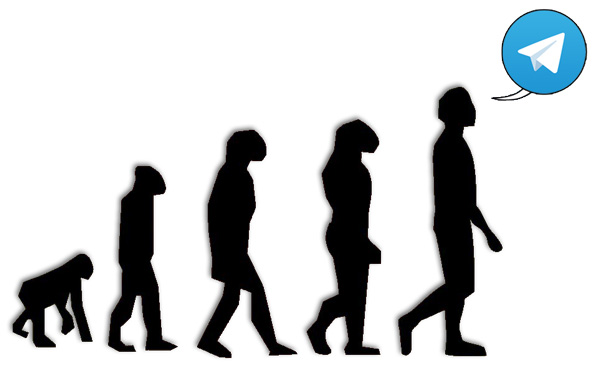 Telegram's advantages compared to other means are undoubtedly:
Share files The files are shared immediately, for me at time of publishing the files as you to have them available for download. The method of JDownloader involves uploading them to Mega, updating the containers of Relink.us and touching up the posts to update the links.
Unlimited characters There's not the limit of the famous 140 characters of Twitter, so you don't have to break your head, change the phrase, shorten words/links, etc.
Instant Nothing else to publish will receive the notification in mobile, (or in browser if it's the computer). The only drawback is that I can't schedule messages as in Hootsuite.
These are the main lines of changes:
As a broadcast channel I will use the Telegram channel, without forgetting the blog itself. Then you can also use certain aids such as RSS, IFTTT, etc.
As interaction with the users/followers I keep the comments of blog and YT.
DI'll leave the e-mail only to use in justified cases, since e-mail, as it's not public, doesn't allow other users to benefit from the info or the solution of a problem that another user has.
In the downloads I'll stop using Mega, JDownloader2 and the link encrypters (Relink.US and Linkcrypt.US) to start using links from the shared files on Telegram channel.
In TW I'll stop using the account

@

Obiwan2208, this is nothing more than sifting the tech news. For those who are curious can look at my Following.
I'll let actived the account

@Obiwan2208BLOG

during a transition period of TW to TG. At the end in TW I'll only have the personal account.
To explain it in a graphical way this is how I now have it organized: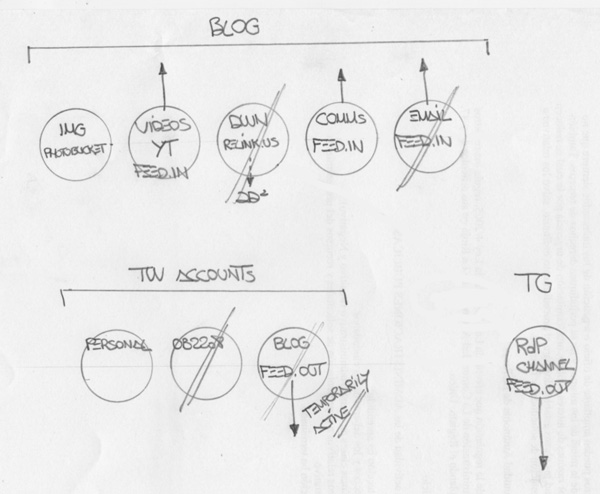 And this is how it would look after the change: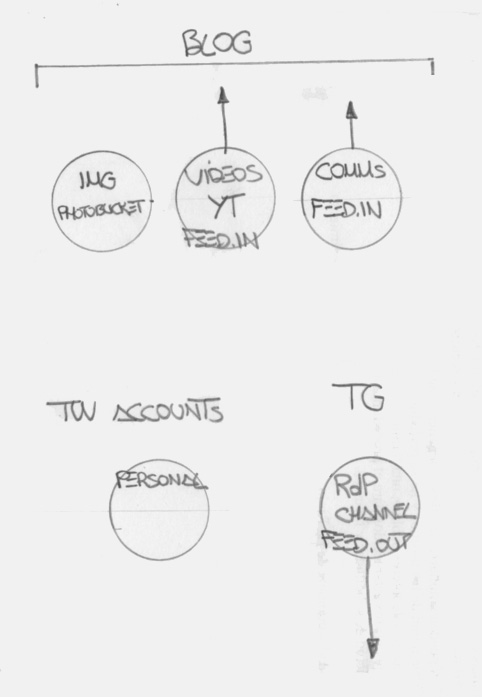 I hope that aside from simplifying things and optimizing them, also leave more time for my family and when the time's come write new posts, images, videos, etc.
I'll apply step by step the changes apart from informing it promptly in TW and TG, since the changes to be so big can't do everything in one shot.
EDIT: In the pictures appears Photobucket, but with the of images kidnapping I'll not use that service. Instead I'll use Dropbox.