Here we'll update a map of Garmin GPS when has two (or more) maps installed.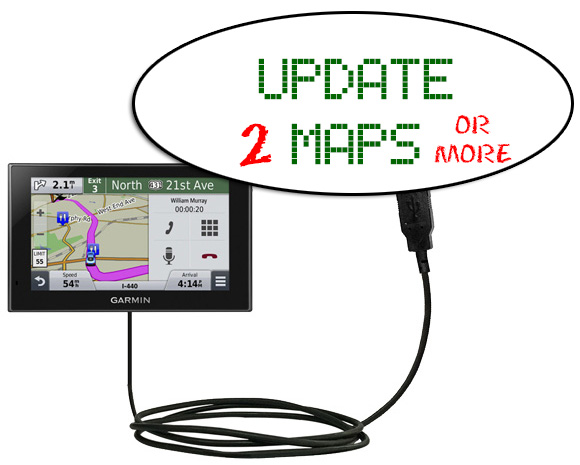 Check maps installed on GPS
Through the menus of GPS we look at the map name that we've installed in the GPS. Depending on the model is accessed in a certain way.
Ie. Garmin 1300: Tools; Settings; Map; Info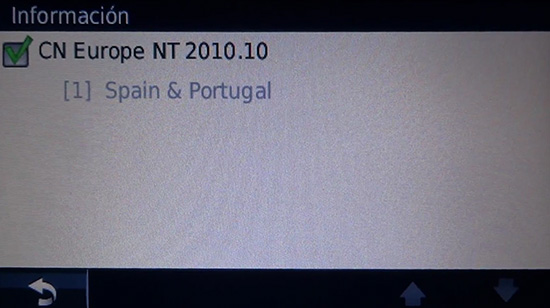 Enable "Show hidden files"
This is because the vast majority of Garmin GPS have the maps inside the hidden folder :\.System. To "see" the hidden files have to do the following:
If is hidden, it's necessary to show the command bar, that's: File-Edit-View-Tools-Help. To make it appear temporarily in Windows Explorer, have to press the key [Alt].
Click on "Tools1; Folder options2", tab View3.
Click on Show hidden files, folders and drives4.
Uncheck Hide extensions for known file types5.
Uncheck Hide protected operating system files6. There will be a warning to which will answer "Yes".
Click onOK7.
Locate the map
The maps are in the :\.System folder that we have shown, that being only a map, there're only two possible names: gmapprom.img and gmapsupp.img. There may also be maps in the :\Maps folder.


Download map
Maps are downloaded from my blog through JDownloader, the instructions on how to download are here. I do this to protect the links and they're not knocked.
On maps I offer only Europe and Iberia (Spain-Portugal) in both NT and NTU.
Install map
To install the map just have to transfer it to GPS, the map has the .IMG extension so if he's in a .RAR have to extract it first.
Connect the GPS to computer. It should appear as a removable drive just like with the pendrives./li>
Check the maps, since there are several maps we will have to know which is which. For this will use the tool PGFT,let's go to the tab Protected IMG File and click on Load file to load the map that can be both in the hidden folder :\.System and :\Maps.
In Current file will have the location of file and in Mapset will have the name of map. Repeat the operation with the second map.
Once the map that we want to update is located, rename the map if necessary and copy it to its location, replacing the existing one. If you want to update more maps knowing which is which only has to repeat the operation.

Remove GPS from computer, and turn on.
Confirm that have taken the map well, as we did before to know which map we had installed on GPS.

Enjoy your trips!

VIDEOTUTORIAL