After clean us the slobbberie to make the unboxing of our superb GPS the first thing that should be done is an integral backup of the GPS so that in case of problems having the original files.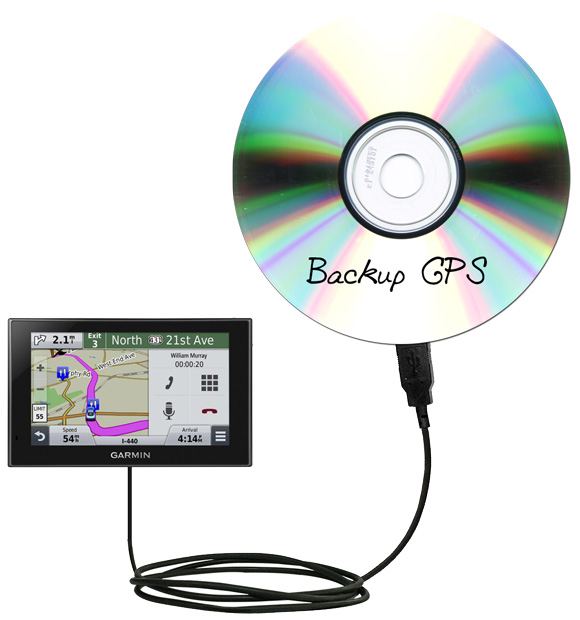 This is also better the fewer changes have made in device, so you will have a clean settings of errors and faults, what I call an untouched backup with which you would have a real factory restore.
So in case of bricking can restore it, or in case of selling the GPS you can leave it clean like a operating rooms. To give two examples.
Enable hidden files
To make a backup in conditions have to copy all files. Therefore it is necessary to show all the hidden and system files to that it is necessary one has to meddle in Windows Explorer.
Open Windows Explorer
Run the command Tools1; Folder options2
"View" tab3
Click on "Show hidden files, folders or drives"4
Uncheck "Hide extensions for known file types"5
Uncheck "Hide protected operating system files"5. Will get a warning when be uncheck
Click on OK7, and done
Start of backup
Open Windows Explorer
Go to GPS
Select all files [Ctrl]+[A]
Copy them anywhere on computer

Open any recording software (ie. NeroBurning ROM)
Start a DVD-ROM compilation without multisession

Drag files from computer
Burn DVD finalizing the disk
VIDEOTUTORIAL
* Available english subtitles *