Long time ago that I don't use WMP because I no longer use it and was replaced with other player more ployvalent. This create a problem to me when want to install BaseCamp after one of my usual formattings, as BaseCamp required to have installed WMP11 (or above) but to handle BaseCamp no need any player and need specifically WMP.
As not exist any objective reason for require have installed WMP it don't put me…pass through the hoop.
And yes, there's a way to not have to enable WMP from the Windows components. It's the same procedure to install MapSource without previous installations.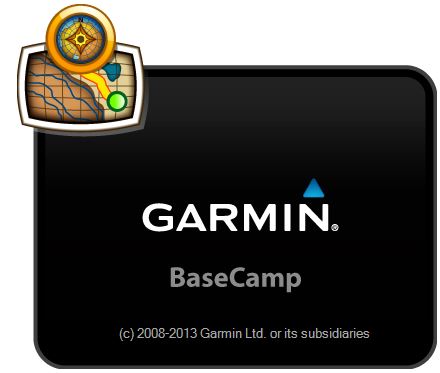 If we try to install BaseCamp Without WMP11 this is what we will get: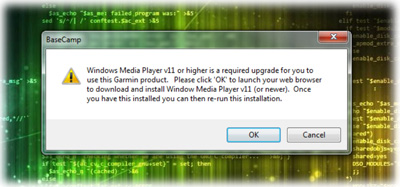 Installation
Let's download BaseCamp from GARMIN. Also if we look at system requirements, isn't incluided WMP.
Click on "Download" and the file must to

SAVE

, not open, is very important.
Click with right buttom over .EXE and select the option "Extract in filename" (ie. "Extract in BaseCamp462"), since is the fastest and clean option. Will create a subfolder with the file name we downloaded (without the extension). Obvious you have to be installed WinRAR for this, if not can't to be extract the files.

From the extracted files

Bootstrapper.EXE

, is the program to makes verification of WMP, so to install directly BaseCamp have to run

BCMain.EXE

 and run the setup wizard without problems.
Choose the main activity Choose the main activity to which we dedicate BaseCamp and already can manage waypoints, routes and pathways to and from the GPS … in absence of install the maps.
VIDEOTUTORIAL HD
* Available english subtitles *