You know that Windows isn't exactly one of the most efficient OS, the proof is that meanwhile we install programs and passing the time this becomes slower. It's therefore routine every so often format the computer to "make fly" back to Windows, but instead using a whole day do it in only 15 minutes.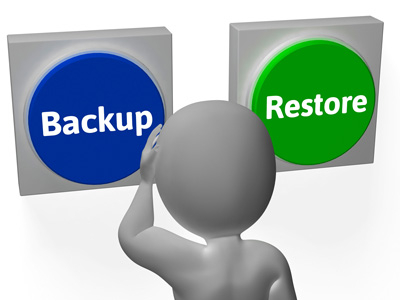 While it's something you've to pass there are two steps that require a LONG time:
Make backup of data and settings.
Reinstall Windows and programs.
First step there aren't doubt: is unavoidable, for not to miss something we can't recover. But the second step although over the years I do it almost automatically, still requires a long time. I found a way to reinstall Windows instead of using a whole day…do it in 15 minutes.
The tedious process of reinstalling Windows, optimize, customize, install drivers, main libraries (.NET, C ++, MSXML …) and a handful of inevitables programs, should be make only once, but would have to be perfect, no mistakes.
The reason for such perfection is that we'll make a backup 1:1 and use it as a template for all next formatting. So once made backups of data and settings, would only have to run Re-Do, restore the backup we had made, restart and already we could work full performance in lack of secondary programs.
Re-Do
The reason for using Re-Do is that Something bad happened me with a reputed suite
and when was time to restore I could not open the backup, so instead of going to heavy solutions all-in-1 I prefer a lightweight program expressly dedicated to that: make backups and restore, and does so without any problems. It's so light that a bit time ago I had it on a flash drive of 128Mb, now is 250Mb but even with such a small size has useful things:
No installation needed.
Boot in less than one minute.
GUI agradable.
Works on Windows y Linux.
Canaccess to drives and network resources.
recover deleted files.
Internet access with integrated browser.
Factory reset for HDDs.
Partitions editor.
Get Re-Do
You can always get Re-Do and burn the ISO to a CD, but I find it easier to do it through USB. There's a good choice to have easily Re-Do on a bootable USB without having to install programs.
Download and execute LiLi.
Choose pendrive.
Choose ISO if is dowloaded or choose the distribution in the headline Rescue CDs and will download it automacally.
Choose the presistent and the options to everyone's taste.
Click on thunderbolt.
Once the process is finished we'll have got Re-Do bootable.
Backup
For this step don't forget we must take in mind that the backup you have to make it outside the active partition (C:) so we'll have to use a flashdrive, external HDD, memory card, a separate partition or some network resource. All this with enough space, for guidance my current copy for W7 Ultimate x64 EN-US occupies 18'4Gb.
The steps are almost always the same, but you have to pay attention and read carefully every step, in special the source, destination and partitions.
| | |
| --- | --- |
| 1. After booting Re-Do we find this splashscreen, where we've to choose between Normal Mode or if the graphic card gives problems use the Safe Mode can choose the resolution that will be displayed Re-Do. | |
| 2.An easy decision: backup. | |
| 3. Set the source, that will be our HDD. | |
| 4. Then will have mark in checkbox what we want to put in the backup, for choosing between MBR and partitions. | |
| 5. Set the destinity drive where the backup will be stored. After the directory and finally and name for the files group. | |
| 6. Without waiting for confirmation will start the backup and at end will beep with the internal PC speaker. | |
| 6. Reboot or shutdown, at your taste. | |
Restore
1. After booting Re-Do we find this splashscreen, where we've to choose between Normal Mode or if the graphic card gives problems use the Safe Mode can choose the resolution that will be displayed Re-Do.
2. Choose Restore.
3. Set the source, where's stored the backup. First choose the locationand then the backup file; there may be several in the same directory.
Immediately begin the restoration because isn't needed give a destination because already defined when was made the backup. Remember that a backup in raw format, so ignore any changes made in the partitions (ej.creación/erase, format, size).
5. At the end it will beep with the PC internal speaker, restart and we can enjoy the new "facelift" of Windows.
Videotutorial
* Available english subtitles *