I started this race with basic backups of mobile (contacts, SMS, calls-logs, calendar, etc.), only apart of the important functions of mobile also should make a backup of apps, although this is not difficult requires more effort because each app save data differently.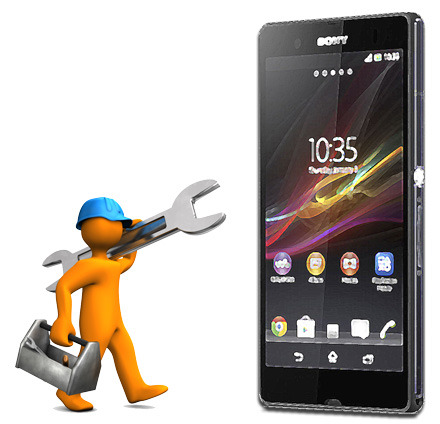 Given that I take liking to try ROMs (both, stockROMs and customROMs) I had to investigate each app to can backup and restore all apps with the easiest way possible. Obviously isn't count apps based on cloud and credentials (Google, Twitter, Facebook, Yahoo!, etc. accounts), so that I will put apps that save data and/or settings locally. These ones will be apps I have used or using, probably will not be all apps that you're using.
There are some apps that don't have all the complete files until they are started because is better start apps at least once, once done you can restore the files. Otherwise, can crush the files of our restoration, leaving the app with the default configuration or settings.
Remember if the apps use the μSD card must to have LP (or above) to correctly give the writing permissions. For previous versions, you must be root to have card writing enabled for third-party apps.
The only exceptions are the native Android apps (eg.Camera).
Paths marked
in red
require root permission to access, without these it's impossible to backup or restore.
A better camera
com.almalence.opencam
For save camera preferences
/data/data/com.almalence.opencam/shared_prefs/com.almalence.opencam_preferences.xml
Automatic Call Recorder
com.appstar.callrecorder-1
Requires save three different locations:
/data/data/com.appstar.callrecoder/databases/*.* List of recorded calls.
/data/data/com.appstar.callrecoder/shared_prefs/com.appstar.callrecorder_preferences.xml Preferences and settings of the app.
/sdcard0/callrecordings/* Recorded files of calls.
CamScanner
com.intsig.camscanner-2
Has an integrated option of backup. This is stored in: /sdcard0/intsig/camscanner/databases_backup.
Birthday
com.marcow.birthdaylist-2
Data export.
/sdcard0/birthdayplus/*.txt
gReader
com.noinnion.android.greader.reader
App based on cloud (Feedly, Old Reader, RSS), but but allows export settings: Appearance, synchronization, reading, highlights, etc. /sdcard0/greader/backup/*
My cars
com.aguirre.android.mycar.activity
Data export to int.memory(SD) and Dropbox.
/sdcard0/mycar/*
MyProfiles
com.fancy01.myprofiles.lite
Export option, export all settings: profile, rules, locations, repeater towers, etc. /sdcard0/fancy01/myprofiles/*.db
NeoReader
de.gavitec.android
History
/data/data/de.gavitec.android/databases/*
thnks to RalphS, TechSupport from @neomediainc for his help.
Panorama
com.demandar.panorama
Although I believe that have solution based on cloud through account, also can to backup manually.
/sdcard0/.dmd_pano/* Pictures and files in raw.
/sdcard0/panoramas/* Images of panoramas exported to .JPG
Rec
com.spectrl.rec
Location by default of videos. /sdcard0/rec/*
SuperBackup
com.idea.backup.smscontacts
Options for save backups of app:
In int.memory: /sdcard/smscontactsbackup/*
In µSD card: /sdcard1/Android/data/com.idea.backup.smscontacts/files/Smscontactsbackup/*
Whatsapp
com.whatsapp
Whatsapp has option to save the backup directly to GoogleDrive, but is paid a very expensive price at expense of our privacy and safety for use WhatsApp.
/sdcard0/whatsapp/*