After making the corresponding backups, do wipes and load the new ROM, is left restore our data so our little phone concentrate large part of our lives.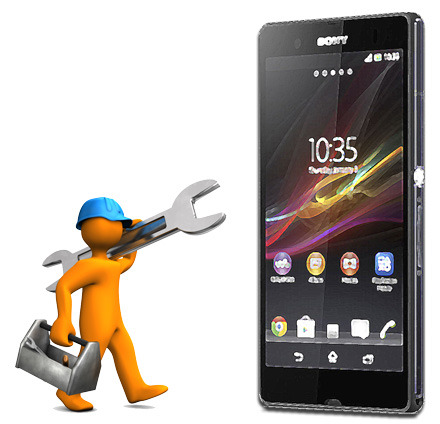 for now the backups/restores are limited only to most important: phonebook, SMS, call logs, calendar, etc, but later I'll be adding more things, how to make backups with apps, use of determinated apps…

We will restore everything that previously did in the backup.
Contacts
Come to restore the contacts that we did through of Android himself, this is the cleaner way to do it because it's the least problems has given me.
Let's go to Contacts.
Press "Options" and then "Import contacts".
Select where backup is stored, surely the µSD card, and where we want to emplace the contacts, in phone or Google account..

Will search all *.vcf files that finds and will show us them after a while with the creation date.
Select our backup or the most recent.
Will be imported the contacts which progress and completion will be seen in notifications.
SuperBackup
Now it's turn of own thing with SuperBackup and restore contacts, SMS, call log and calendars, and additionally can also restore the apps that are outside of GooglePlay.
Open SuperBackup.
Press on 'Contacts Backup' and then in 'Restore'.
Select the most recent backup and wait to be completed.
Let's go back to main menu, click on the rest of items (SMS backup, call-log backup, etc) and repeat from point 2 to 4 with each of them.
To restore the SMS will have to change temporarily SuperBackup will be the SMS app, you just have to accept and the process is done automatically.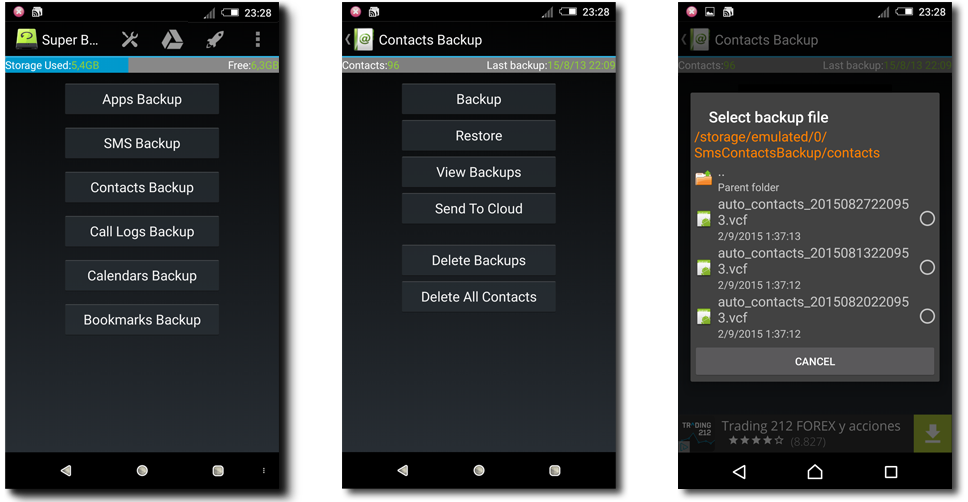 SuperBackup
The path for backups in μSD card is farfetched and if you don't know it will browsing as drunken duck, so I leave it here:
/sdcard1/Android/data/com.idea.backup.smscontacts/files/smscontactsbackup/*
and then would hang contacts, SMS, call log, etc.
Bareback
Although we have covered the most obvious, our photos, videos and some settings of apps must also restore them, either from computer or memory card to the internal memory.
These are the generic directories that should restore if we have copy of them:
bluetoothTransfers received through BT.
DCIM Photo-Video captured by the camera(s) installed in mobile phone.
Download Downloads done through browsers and some apps.
Movies Films
Music Music
Pictures Pictures
Passwords WIFI
As it's a element of system we can't do so without further: we've to have root access. We've two options:
"Bareback"

To backup/restore "bareback" of WIFI passwords is done through the file /data/misc/wpa_suplicant.conf, there are passwords, security type, etc. You just have to overwrite this file and we would already have restored the passwords.