What do you think if you could sync your Opera profile between installed and portable Opera?.
In practice you can transfer your history, extensions, configuration…from Opera you have installed from a portable Opera that you could use in any foreign computer and then all changes you would make can to reflect them on your computer, whether in the form of history, installed extensions or configuration thereof, etc….EVERYTHING.
In addition to increase greatly the security of our data not being in the cloud or on Opera Link, allows us to decide whether to make a copy or restoration, which never know with Opera Link.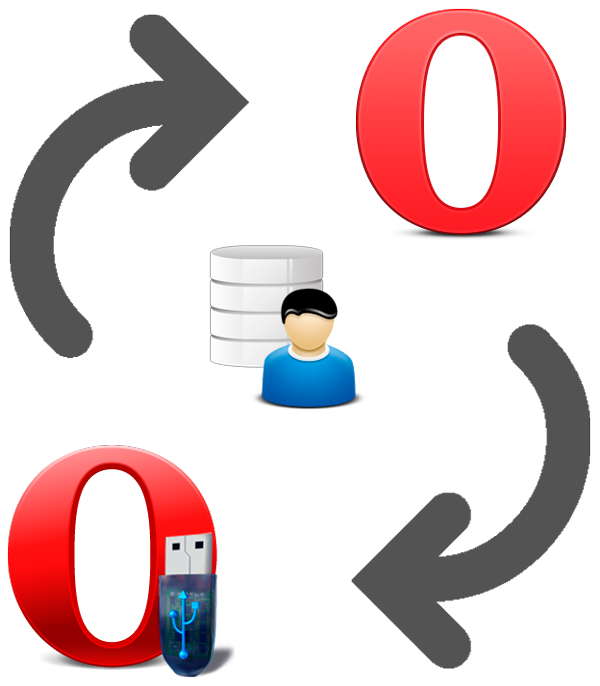 Actually, my intention was different, I wanted to transfer my profile of Opera portable (v25) to Opera installed, after reinstalling the OS and leave behind the Opera 12.16 now that making a little better the bookmarks…but needs to improve.
Although the directory structure is different, the content of user profile is the same, so I found it very easy to play transfer profiles from portable to installed and vice versa.
In practice this means that although I work with the installed when touched pass day with in-laws, I make a mirror copy to portable, enjoy, surf and when I come to home make another mirror copy updating the installed with all history, extensions, eliminating ads, etc…This avoids the problems when have two versions don't match the settings of extensions, different speedials…
Opera portable
In Opera portable there is no possible confusion consists of a few directories easily identifiable. The profile is \Profile\data (eg P:\PortableApps\Opera last\profile\data).
Opera installed
Although the directory structure is different than the Presto version, the path for the user profile is practically the same. The profile is C:\Users\[user-name]\AppData\Roaming\Opera Software\Opera Stable\, although can confirm it with the menu command About of Opera.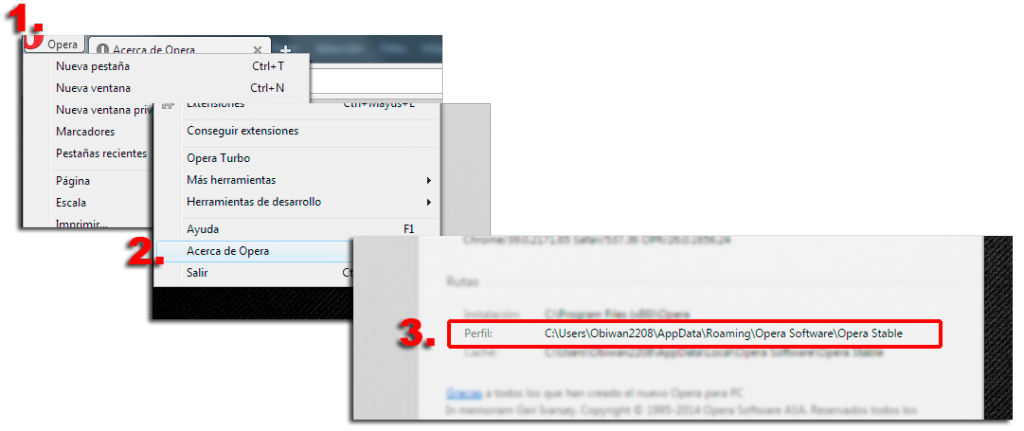 Sincronize
Really is not a synchronize, is a mirror copy: that let B files exactly same as A. There are lots of programs to do so, although I'm left with FreeFileSync.
It's free: Is always a plus.
It's portable: So it always available to be together with Opera portable.
It's customizable: Although there are a defined modes of synchronization can always adjust, you can quickly switch between source/destination using a button, you can save settings, etc.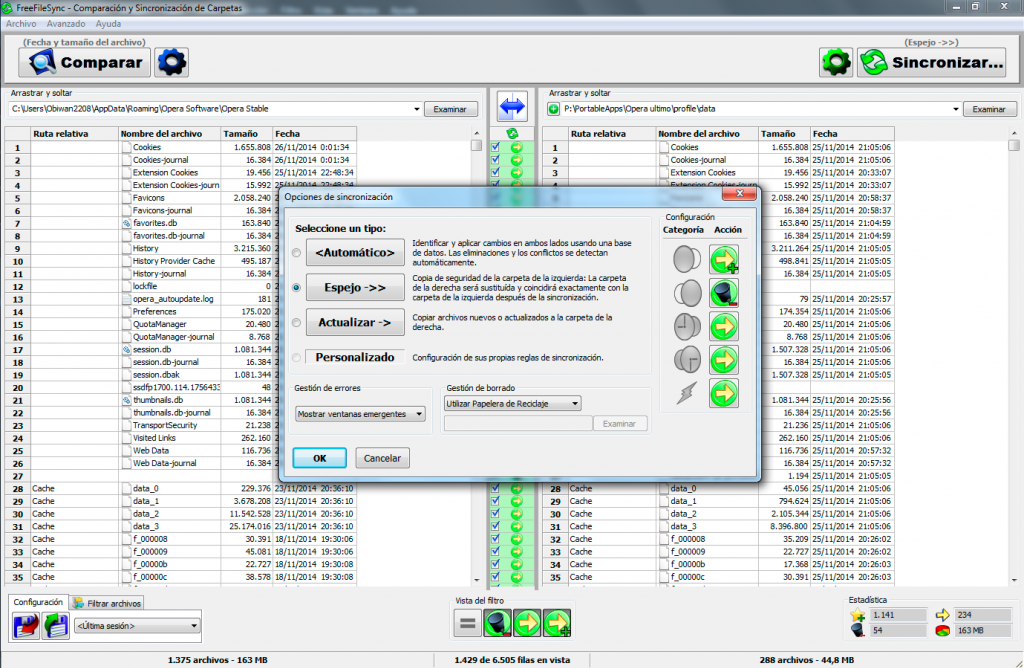 Download