At uploading speedcams -as I explained in a previous post

– I found inconsistencies in PuntodeInteres.es and TodoPOI.com*: both not use the same voice for all warnings, reaching to put two voices in the same warning. It was annoying to me and I ended take more attention at voices than own warning decrease speed, and with a little luck, plas! photo-finish.
*N.of translation. Puntos de interes.es and TodoPOI.com are two sites from where to download Spain's speedcams.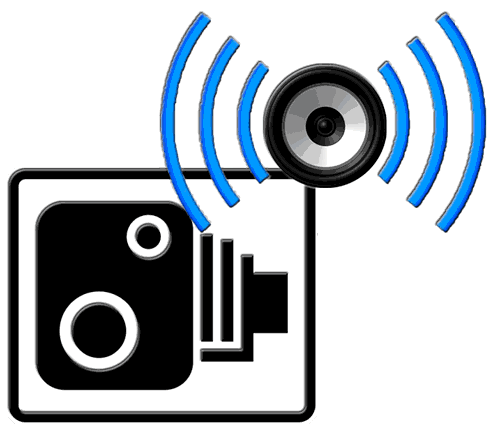 Without can use the voices from PuntosdeInteres.es and TodoPOI.com, I had to create them. Among the options I had I choosed the easiest: create them with TTS programs ( text-to-speech ) which gives me the ability to put the phrases to my taste, both the warning phrases such the voice chosen: male/female, spanish/latin, UK/US english, german, etc.
Requiered
Speedcams POIs (GPX o CSV). There are usually several pages where you can download.
TTS program. We can choose various since usually be free…not so much the voices, forget about those are embedded in Windows are a s**t.
A program specialized in audio. To record warnings, make cuts and whether the program provide it the option to normalize volume.
POI Loader.
Difficulty level: Medium-high.
Speedcams download
Chose the source of speedcams to download and download them, anyway the speedcams POIs have to be in GPX or CSV to be accept by POI Loader. Optionally may also include icons for POIs (BMP).
Please note that the websites to download speedcams are
only for Spain
(and some cases including Portugal), use your usual providers of speedcams according at your country.
If we consider adding any sound effect (beep, ding, siren, etc.) can get it from many sources (eg. Mediateca Madrid).
Record the warnings
The warning phrases can be saved in a text file (TXT) or directly in the TTS program.
Play the warnings with the TTS program, record in an audio file. The way to record it you can estimate according your means, either with cables, Camtasia, VLC, etc…
With cables. It's the most perfect way to do it but needs a male-male cable of Ø3'5mm. With cable connect the rear connector of microphone to front connector of speakers (not working connecting at same panel), and just need to use any program to record audio in my case Audacity.

With Camtasia. With Camtasia Recorder we leave recording while the TTS program is playing the warnings, cheching in program options "Record sound system." Save the capture and run Camtasia Studio, add the capture and use the command

File; Produce special; Export audio…

[Ctrl]+[D] and save (WAV o MP3).
Others… With any program that allows you record sounds of system directly. There are several, if you have got someone program out there can place it on comments and I'll add it.
If there isn't a connected microphone Camtasia Recorder will give us a fail, but we can ignore so will record'em alike because aren't come from an external source.
With a specialized program (eg Audacity) cutting each warning and save them as individual files. Here is required patience to do so, is a task that lasts a certain time and isn't exciting, but quiet: you just have to do it once, then avail us for all speedcams updates (compilations).
Compile the speedcams
Place all files in the same folder: warnings (WAV or MP3), together speedcams POIs (GPX or CSV), and if you add icons (BMP), also.
Remember that if you use WAV, must to place the SOX.exe file in the same folder than POI Loader so can process audio files, if not POI Loader will make the compilation without warnings by could not process WAV files.

Sox.EXE
Download
Help for download?
Run POI Loader y follow the wizard.