One of the drawbacks that have Windows is when you have got two monitors both have the same wallpaper, you can't have different wallpapers or better yet use a large picture that cohere two monitors.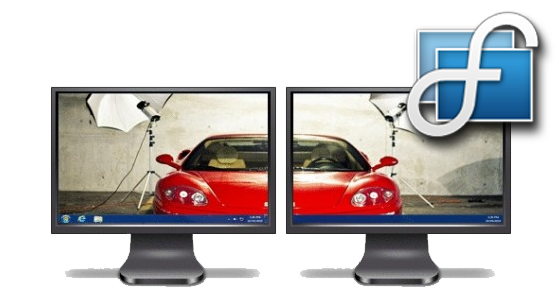 For this can use the DisplayFusion program.

We can use local images or search that are provide from 500px, Bing, deviantART, Flickr, Google, Vladstudio and WallpaperFusion.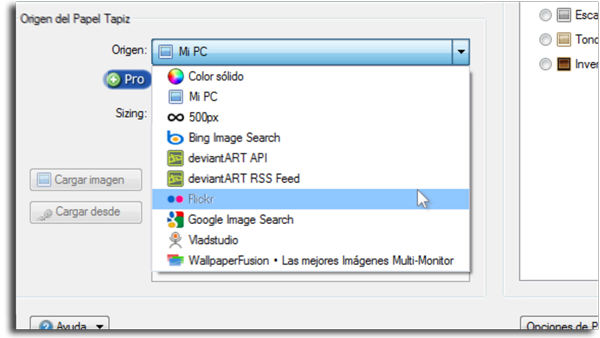 Can adjust the images in different ways and apply styles to images like sepia tones, the free version of the program not leave much more.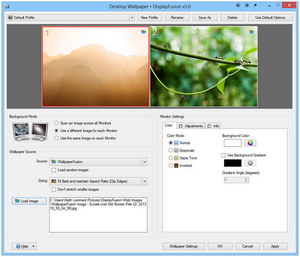 The pay version -obviously- offers more options and things to "handling" like taskbar on both monitors, previews of taskbar, change resolution, color depth, orientation of monitor, background for logon, different or combined screensaver for the two monitors, etc.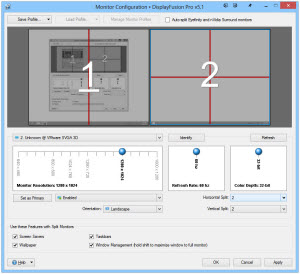 DisplayFusion
Website | Download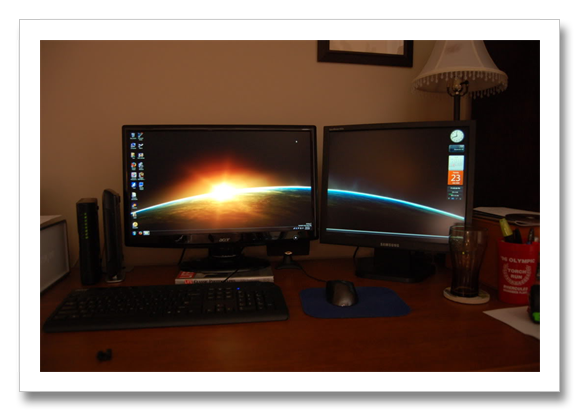 VIDEOTUTORIAL