By recent news about the video format WebM and also by HTML5, which soon has look to become a standard, while YouTube has begun to re-encode his videos at this format and of course my faithful sidekick Opera already supports WebM.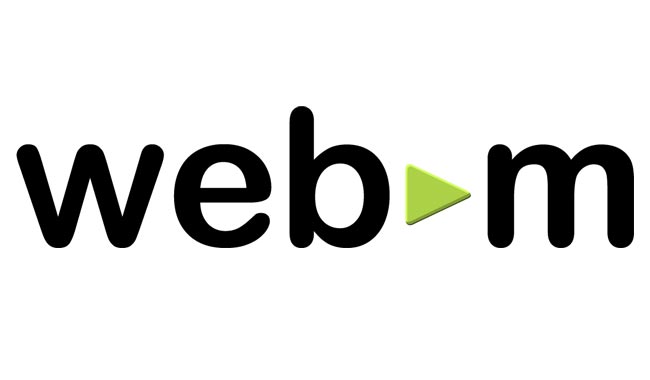 What is?
WebM is an audio-video format designed to provide royalty-free, open video compression for use with HTML5 video. The project's development is sponsored by Google. A WebM file consists of VP8 video and Vorbis audio streams, in a container based on a profile of Matroska. The project releases WebM related software under a BSD license and all users are granted a worldwide, non-exclusive, no-charge, royalty-free patent license
Native WebM support by Mozilla Firefox, Opera, and Google Chrome was announced at the 2010 Google I/O conference. However, not every web browser natively supports WebM. Epiphany will only play WebM video after GStreamer multimedia framework is updated. Internet Explorer 9 requires third-party WebM software. Safari for Windows and Mac OS X relies on QuickTime to play web media, which as of 1 April 2011, does not support WebM unless a third-party plug-in is installed. In January 2011, Google announced that the WebM Project Team will release plugins for Internet Explorer and Safari to allow playback of WebM files through the standard HTML5 <video> tag. As of 1 April 2011, a public preview version of this plug-in is available for Internet Explorer 9. Adobe Systems announced that its Flash Player will be updated to support WebM. However, Flash Player version 11 released in November 2011 turned out not to support WebM or any of the VP8 or Vorbis codecs. So far no official explanation has been given to this.

ikipedia
How to play
In youTube
Go to www.youtube.com/html5 and register in the experiment of YouTube HTML5. It's a beta because inserts a cookie with a relatively short expiration, but you can register again.
Have got, or download and install a supported browser (see below).
To explicitly request WebM videos with YouTube:
Search a video by keyword (eg.trailers).
With results of search, add

&webm=1

the end of the URL and press Enter.
With WMP (Windows Media Player)
To WMP12 with W7, install el WebM Media Components Fundación. Although the components are based on iExplorer 9, his setup will be added to WebM support of entire system and apps using Media Foundation.
For earlier versions of Windows Media Player, follow instructions to install DirectShow WebM filters. Make sure you also install the Vorbis audio filters.
Compatible web browsers
Mozilla Firefox 4, and later.
Opera 10.60, and later.
Google Chrome 6, and later.
Internet Explorer 9, and later (required WebM MF components)
Other media players and components.
jetAudio Basic
Media Player Classic
Moovida Core
Perian
VLC
Winamp
XBMC
How to create
FFmpeg and MPlayer patches
FFmpeg 0.6 contains support to WebM container and partially to VP8. Is working to get full support.
If you urgently need the advanced features of VP8 encoder is provided patches for FFmpeg and MPlayer, are in download page.
DirectShow filters
DirectShow filters allow play and work with WebM in Windows. Once filters are installed on your system, the apps that use DirectShow framework (such as Windows Media Player, and others) will be able to play and encode files in WebM. Don't forget that must install Vorbis audio support too.
For install DirectShow filters follow next steps:
Visit the download page.
Download the latest version of Directshow WebM. The name of download file will be similar to:


webmdshow-<version number>-<date>.zip

Unzip the ZIP file on your hard disk. Seek and execute the Windows setup program.

install_webmdshow.exe

, and follow the instructions.
The WebM files containing Vorbis audio, but Windows doesn't support Vorbis by default. An easy solution is install a set of DirectShow filters provided by theXiph Foundation.
WebM Project
Noncommercial programs
Any Video Converter

Many settings (resolution, quality, etc).
Option to import videos interner by URL.
With HTML5 WebM Movie profile create a HTML page to watch video, if you choose WebM Movie only generates the video.

Free WebM Encoder

Without quality profiles (±980kbps, 434kbps video and 500kbps audio).
Easy GUI

Miro Video Converter

Doesn't ask setup folder.
Drag-n-drop function doesn't running.
Various video formats and devices.
Without quality profiles (±290kbps).
Easy GUI.

Free WebM Converter

Identical GUI to VideoMax Free Converter.
Formats: FLV, SWF and WebM.
Without quality profiles

FireFogg (FF add-on)