Until recently I didn't know what were QR codes, knew that these images were related with something of mobiles and that did something. But as a result of seeing them in adverts lately I have investigate a little more, to create this post to show all information on this topic.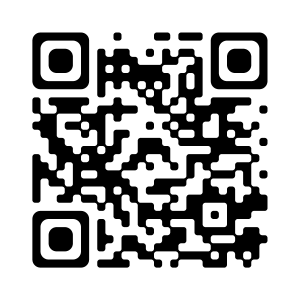 Introduction
A QR code (quick response barcode) is a system to store information in a matrix barcode or a two-dimensional bar code created by the japanese corporation Denso-Wave in 1994, initially was used to record parts in the area of vehicle construction and the reading of codes were made at high speed.
Today QR codes are used for inventory management in a wide variety of industries. Recently, the inclusion of software that can reading QR codes on mobile phones has allow new consumer-oriented apps, which are manifested in facilities like to stop having to manually enter data on the phones. The addresses and URLs are becoming increasingly common in Japanese magazines and advertisements. The addition of QR codes on business cards is also becoming common, greatly simplifying the task of introducing individual details of a new customer on the agenda of a mobile phone.
QR Code is an open source and the patent rights (owned by Denso Wave) are not exercised.
| | |
| --- | --- |
| Storage capacity | |
| Numeric | Max.7089 characters |
| Alphanumeric | Max.4296 characters |
| Binary | Max.2953 bytes |
| Kanji/Kana | Max.1817 characters |
Introduction to QR codes

Uses
QR codes can store URL, SMS, email, text, vCard or phone number, this means that can have many applications, these are QR codes applied to business.
Coupons. If you want to put coupons in the consumers hands, using QR codes is the easiest way to do it, because can put them on the products on shelves in retail outlets or simply in signaling outside a store.
Provide additional info. Not only serve to discounts, but are very useful to provide information about our products to customers.
Contests and competitions. Using a QR code, a user may enter directly into our website to register for certain awards, or be redirected to a determined competition.
Games/Entertainment. QR codes can be used to entertain consumers in transportation or waiting rooms. There are several games that can be distributed from QR codes, so only we have take the occassion.
Business cards. We can save money in the literature of our store as well through a click, consumers get all our contact information and catalogs.
Advertising. QR Code is ideal for advertising, it can be printed or acceded to, among other options. For example, it could be delivered on napkins, t-shirts, ticket boxes, vehicle distinctives or where more we feel like at that time. It's ideal when we do events, festivals or workshops and the cost is minimal.
It's open 24 hours. It is very convenient to have a QR code in the window of our store, because even with closed store the customers could access at all our catalog with the potential it has. It's a added simple service and leave us very well positioned against the competition.
The real estate market can level up. Yes, for those dedicated in this branch, create a QR code can be very useful if you join a videotour of property, or images of it, as well as information about the area.
Charitable donations. The non-profit organizations are increasingly using these codes, they allow a quick donation to provide those in need. If we followed what happened in Japan, we see that the QR were used for humanitarian aid required.
Connect consumers with their social networks. They are very useful to redirect to our Facebook,
Twitter, Youtube and any network as we like.
Real life applications.
| | |
| --- | --- |
| The signature of company included inside code. | |
| A bussiness card. | |
| In t-shirts. | |
| Billboards. | |
| Online buy. | |
| Advertising. | |
| Headstones. | |
| And some ads that resurrect who are in the headstones | |
Aplicaciones Online
Delivr
URL, services (like Twitter, Facebook, Flickr, etc), Google Maps, contact info, email, phone number, SMS, SMS to phone number, text, RSS feed.

The URL get shorten with the delivr.com domain.

ZXing Project
Calendar of events, contact info, email, geolocation (based on GoogleMaps), phone number, SMS, text, URL, WIFI network.
QRstuff
Text, URL, phone number, SMS, email, email message, contact info, vCalendar, Google Maps, Wifi, Paypal, Social Media, iTunes, Youtube. Very good.
BeQRius
URL, email, phone number, text, contact info, SMS, YouTube. Social networks and map.
AzonMedia
Text, URL, short URL, phone number, SMS, email, email message, contact info, GoogleMaps, social networks, Twitter status, YouTube (iPhone), iTunes, Android market, WIFI network (Android).
Mobiles apps
BeeTagg (generator/reader). Android, iOS, Samsung Bada, Nokia Symbian, Windows Mobile 5.5+, Windows Phone 7, J2ME, Palm OS y BlackBerry.
Quickmark (generator/reader). iPhone, Android, Windows Phone, Mac, Windows, Chrome (payment/free according to plataform).
i-nigma Reader (generator). iPhone, Android, Blackberry.
CardSwapp (generator). iPhone, Android.
Computer apps
One of the best applications is Quickmark, an application that decodes 1D and 2D codes regardless if are in Word documents, PDF, internet, etc, and also generates QR codes.
| | |
| --- | --- |
| | Images (drag&drop). Images BMP, JPG, GIF, PNG. |
| | Snapshot.You can see through the application and decode the codes that are on a website or documents. |
| | Code generator. Generate phone numbers, URL, SMS, email menssage, vCard (name, phone number, email) and text. Configurables codes and saving in BMP, JPG, GIF, PNG. |
Browser extensions