Although are nothing new to me be oportune, first because it's a quick way to perform these actions and then to let you know I'm alive. The restart is widely used in setups, especially in reinstalls of OS and your favorite programs, the rest are for daily.
The most common location to put shortcuts is on desktop, therefore, press the right mouse button on an empty area of desktop and select "New" and "Shortcut":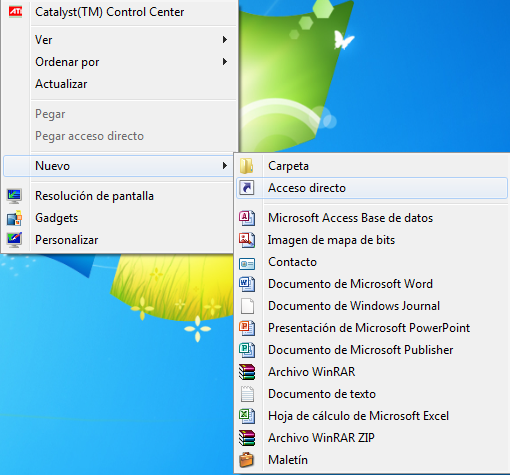 In the path of the shortcut type the command you want to run, depending on we wish, will use a command or another:
| | |
| --- | --- |
| Suspend the system | C:\Windows\System32\Rundll32.exe powrprof.dll, SetSuspendState |
| Hibernate the system | C:\Windows\System32\shutdown.exe /h |
| Power off the system | C:\Windows\System32\shutdown.exe -s -t 00 |
| Reboot system | C:\Windows\System32\shutdown.exe -r -t 00 |
| Logoff | C:\Windows\System32\shutdown.exe /l |
In "Shutdown" and "Restart" the number is after the switch -t is the time in seconds that Windows will wait at active programs complete their execution before perform the action (shutdown or restart), normally set to zero seconds because we have the habit to save our jobs before running these commands.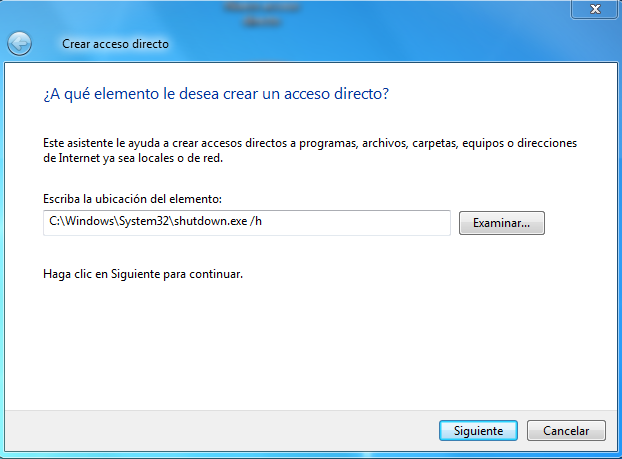 Type a name to shortcut.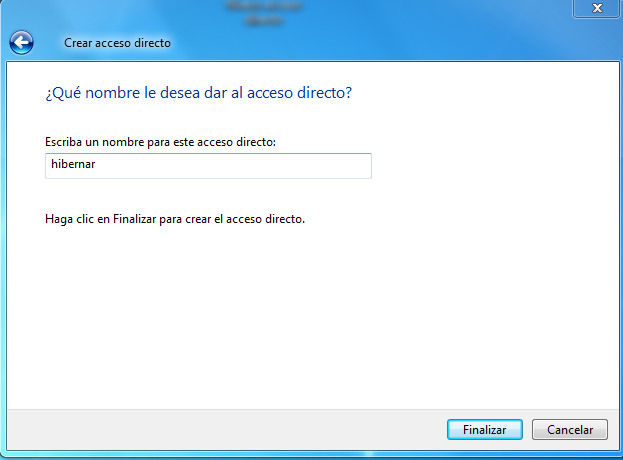 Click on "Finish" will create the shortcut on your desktop, by which we can hibernate system: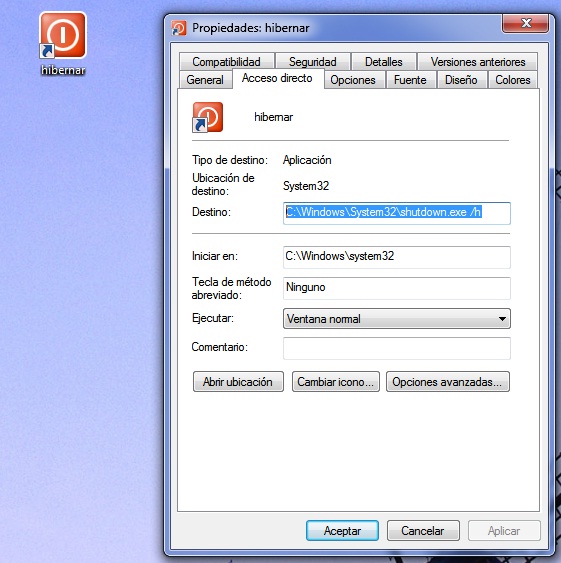 If we are lazy you can do faster by assigning a key combination at shortcut in "Shortcut key" field and pressing keys you want to assign.
Must be cautious with this and assign an unusual shortcut key ([Ctrl]+[Shift] or [Ctrl]+[Alt], more a letter or number) to avoid make so accidentally. Furthermore, if we place the shortcut on desktop will runs independently of program that's active at time, we should be careful not to use a shortcut keys to be used with any program.