After was installed Mapsource in use we find that don't have any maps and POIs are distributed in empty grids. To solve this we can load IMG Garmin maps using GMapTool and cgpsmapper programs, but integrating the two into a single operation and not separately as is usually done.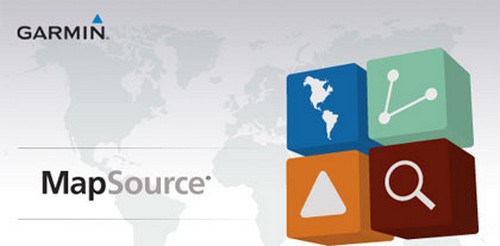 Download GMapTool y cGPSmapper.

GmapTool and cGPSmapper

Download Help for download?

Begin installation of GMapTool.
Extract files of cgpsmapper and paste inside GMapTool folder. CGPSmapper can dispose in a separate folder, but since both will serve to same purpose I set them together by orderliness.
Run GMapTool, but must be configured some things.
In Options tab, in Language choose your language, let just check the option "Show output on screen" and seek the location of

cGPSmapper.exe

executable.

In Filess tab make a drag-n-drop or seek between files the IMG map you want to put in MapSource. Once done will show his location, size and title.

If the map is

locked

would be convenient to unlock first, if we don't do as soon run MapSource warn us the map "XXXX" is locked.

For unlock can use various tools, but to limit mistakes will use the simplest. Fast IMG unlocker.

If you already have the map installed but blocked

a good solution is Mapset unlocker.

WMP11 (skin Sony)

Download Help for download?

In Extract indicate the output folder where will extract all titles of map,
with preview map checked and give an easy name to mapset without symbols or uncommon characters. The FID/PID leave them in blank, if necessary will fill it alone.

Is just click on "Extract all" and wait to end with "Execution time" and "Final".

With created files you have to execute

Install.bat

which will open a Command prompt (CMD) that we'll follow his instructions.
Then run MapSource to be sure that's using your maps with

View; Switch to product

, select our map and was done.

When using the free version of cGPSmapper comes with a limitation of zoom levels and the more wide zooms makes that the map looks in white. Just need zoon in the map enough to see the cities and roadways.
VIDEOTUTORIAL