iTunes is a good option against WMP, once you take control of him, can hallucinate with displaying songs in CoverFlow, omiting things like iTunes Store, Bonjour, Genius and other Apple's effeminate things. The turning point comes when you wonder ¿without WMP how can I synchronize playlists from iTunes to my Sony MP4?.

It's posibble my folk!

ID3 tags of music files must not be higher up version 2.3, the MP3 files that use v2.4 at transfering music will not show the covers on MP4. Apart v2.4 ID3 tags aren't recognized nor by W7 neither WMP, showing these songs without artist, title, album cover, etc.
Download and setup.
Have installed iTunes either normal or "lightweight" installation.
Create a temporary folder called CT1.3_dl on root directory of hard disk (C: CT1.3dl). Don't tell me why, it says Sony. :confused:
Download Content Transfer from Sony in folder you've created, we must accept the terms and conditions at end of the page. Should also read the MP4 supported, requirements and supported operating systems.
Once downloaded you have to execute to start setup. It's possible that the setup wizard needs to install Visual C++ Redistributable 2005 and 2008.

Content Transfer v1.3

Download Help for download?

Content Transfer (hereinafter CT) requires Admin permissions by that razon at end of setup say we dont want to run CT.
Can delete the temporary directory CT1.3_dl we used in setup.
With Windows explorer go to setup path, the path by default is:
In 32bits:

C:\Program files\SonyContent Transfer


In 64bits:

C:\Porgram files (x86)\SonyContent Transfer

We search "ContentTransfer.exe" file and right click "Properties", in "Compatibility" tab check the "Run this program as administrator" box.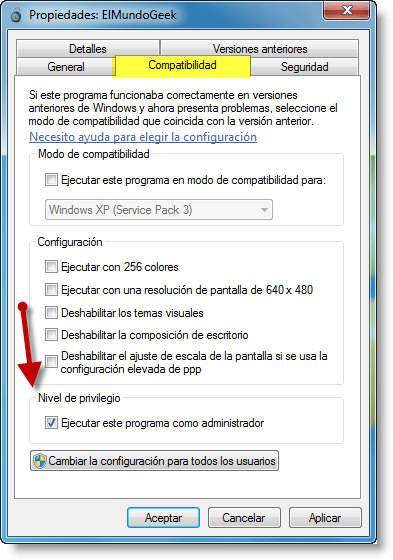 CT is ready now for use.
Transfer the playlists.
Connect MP4 with his USB cable.
CT is already configured to start automatically when detects the MP4, the UAC (User Account Control) will ask for confirmation to run CT and we give it.
Only remains start iTunes and let iTunes and CT a way to can see both at once.
Drag playlist you want from iTunes and drag it to MP4 of CT. Automatically begin to copy the songs needed to MP4.

Once copied all songs can transfer other playlists you wish to have in the MP4.
Content Transfer features
Transfer files to the MP4 of Walkman series NWZ-A, NWZ-S, NWZ-E, NWZ-W y NWZ-X.
Compatible with Windows explorer, iE and iTunes.
Supported formats:

Music: .mp3/.3gp/.mp4/.wma/.wmv
Video: .mp4/.m4v/.wmv
Photo: .jpg

Unsupported files will not transfer

12TONE ANALYSIS function.
Gadget mode for Windows Vista and Seven.
Conversión of video files.
Automatic updates.
Windows Media Digital Rights Management (DRM) files (e.g., WMA, WMV) are supported.
Supports data transfer from iTunes 9.0
VIDEOTUTORIAL