Although put our programs and games in exceptions list of Windows firewall don't function as expected, this is because the Thomson router has got its own firewall, castrated ports, etc, to protect us from external threats. For P2P programs and games work properly you must open the appropriate ports or that you've configured in programs.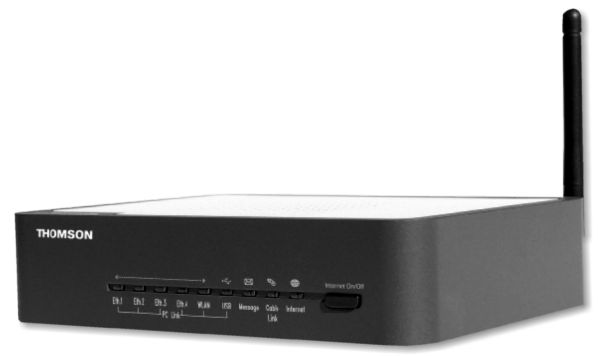 To engage the cable company I was in first typical headaches: change the channel away from other channels used by other nearby APs, change SSID, login and password, network keys…and even ascend from WEP encryption to WPA.
The problem came with eMule, I didn't get a high ID in eMule although is inside of Windows' firewall exceptions and same with Pando, although can works without having opened port but does so more slowly.
The first is access to router from browser, for this introduce the router's private IP: 192.168.0.1
Nothing more introduce it, will ask us login and password that if we haven't changed them leave login in blank and password is admin.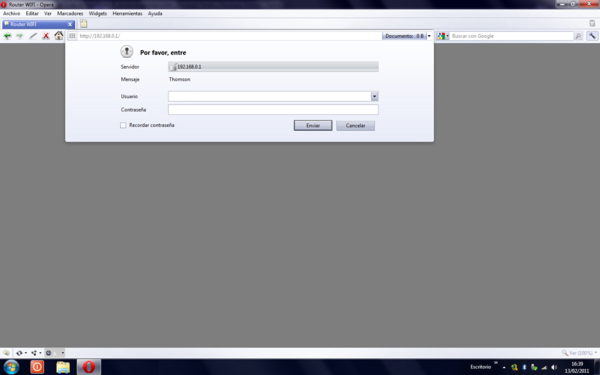 Here we must ask ourselves whether our PC is assigned a dynamic or static IP. Dynamic is that is assigned a random IP , and static is that is assigned the same IP always.
Static

Fowarding allow a specific IP from a computer in our private network can receive incoming data packets in a ports range TCP, UDP or both.

Section Advanced and after headland Fowarding.

Dinamic

Port Trigger allow at router pass incoming data packets inside a ports range TCP, UDP or both, regardless of computer's IP within our private network.

Section Advanced and after headland Port Trigger.
I usually catch some correlative ports and play with them for all programs, for example I usage Fowarding section because I'm assigned the same IP and fill fields as next picture and then pressing Apply to apply the changes.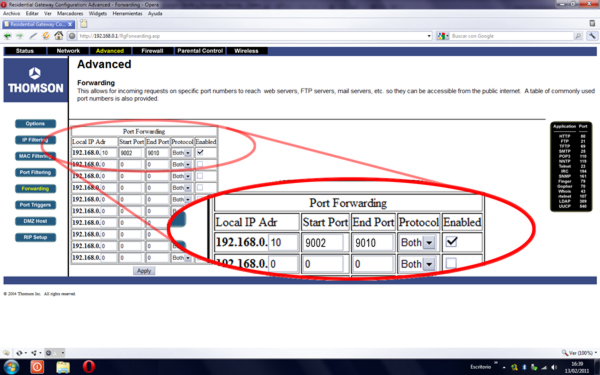 In this way I will have opened ports on the computer 192.168.0.10 from port 9002 to 9010 can use both protocols UDP (incoming packets) and TCP (outgoing packets). In this way I have enough ports for use with various programs, as an example this could be the organization of programs and their ports:
| | | |
| --- | --- | --- |
| Program | UDP | TCP |
| eMule | 9002 | 9010 |
| Pando | 9005 | N/A |
And if I've got some program more I could use port 9004, 9007, 9008, etc. You obviously have to change the default ports of eMule, Pando, Ares…and on-line games, if you can't change the default ports must open one specific for these program or game.