Who hasn't ever met sometime that don't know the location want to save and is tired filling the fields of street, city. coordinates…or have you ever needed a POI and by lack of time you couldn't upload it in GPS?. This way is much easier to upload locations with just search in GoogleMaps and upload to GPS.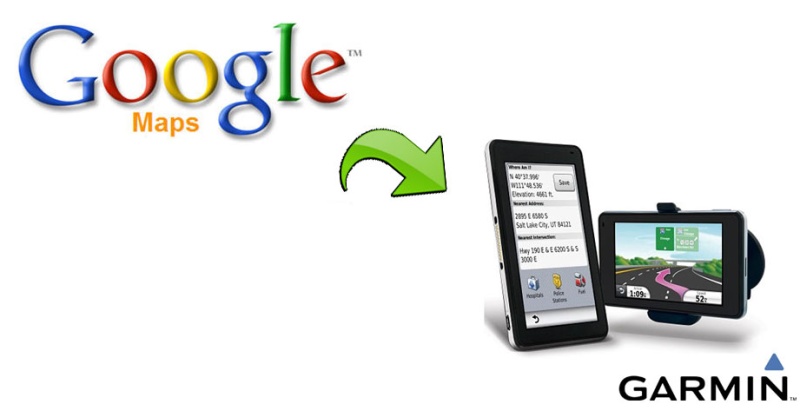 Google has removed the option to send locations to GPS of GoogleMaps, so…to fuck.
The Garmin Communicator plugin can still in use with other services/pages that's using it, e.g.How tranfer locations from MapQuest to GPS.
Install the Garmin Communicator plugin
Go to the page of plugin. On the same page already indicates if we have the plugin and if is updated.

Click on "Install now". If there are problems or want to specify our OS can use the links to right side.
Once completed the download, start with setup. Surely will require some confirmation or UAC's warning.
Acept the EULA and press "Next" then starts the installation, once finished must press "Done".

Nothing more finished the installation will return to the same page where we have installed the plugin to give us the confirmation that the plugin is present and updated, and if applicable if GPS is connected or memory cards.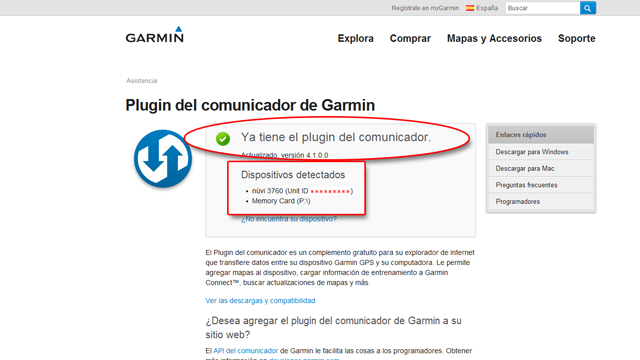 Download locations from GoogleMaps
With the same compatible browser we used to install plugin we will go to GoogleMaps.
We began the search for our location.
Once we've selected and highlighted on map click on the top right of map on "Send".
In new window select "GPS" and start to fill the fields.
The name is to appear on the GPS so you have to be descriptive and short.
We chose trademark of our GPS.
We can include some entries in "Notes".
After checked the tab click on send and will redirect us to Garmin for transact the information sending to GPS through the plugin.
After a while will find our GPS to select and click on "Send to GPS ".
After Sending to…(GPS model) the transfer will complete with "Your placements have been sent".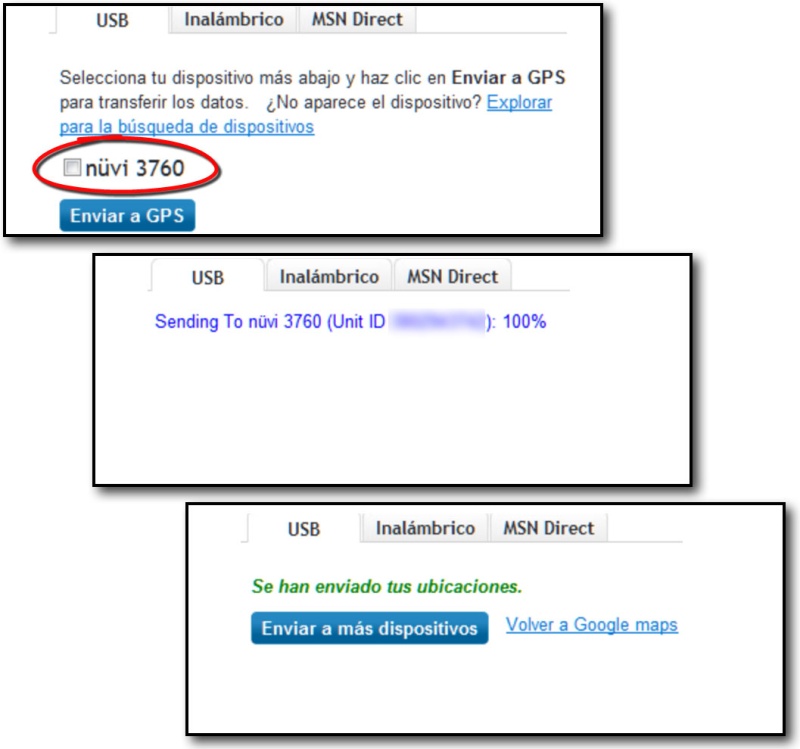 The process can be repeated to send more locations to complete the POIs you need.
VIDEOTUTORIAL HD