One of the drawbacks of Garmin MapSource is request us a previous version that you don't know where get it, there are ways to do with an additional software installation that usually I finish to don't use it.
Therefore I search to have MapSource without install anything more, I struggled, but can do it, is same system for install WMP11 without validating Windows.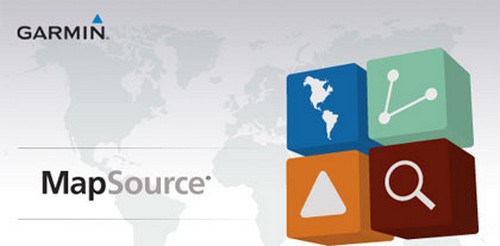 If you try to install MapSource directly, this is what you get:

Installation
No need to appeal to eMule or DD (Mega, RapidShare…), here we go straight to source: GARMIN.
We seek download link, it's the heaviest file (~57Mb) so link aboveis a patch for US TOPO map

Nothing else clicked on will download file to us, we must to SAVE it, no open, is important.

Right-click on .EXE and select the option "Extract to filename" (eg "Extract in MapSource_6163"), since it's faster and cleaner option of all. Will create a subdirectory with name of file that you downloaded (without extension).

I will ignore you must have installed WinRAR for this, if not, don't expect to extract files.

From files that have been copied into new subdirectory we seek

msmain.MSI

to execute

Will appears a window as when starts an installation, just few seconds wait and it will disappears because will not show any window or message.

Execute

setup.EXE

and follow steps of installation wizard…that now pass to next window and leaves us accept the EULA. After have been copied files of MapSource can check the box to run it.
And we can manage waypoints, routes and tracks from and to GPS…and many more things, but may you will tinkering with program.
VIDEOTUTORIAL HD