As usual after buy something is soon to investigate and get juice, in this case my Nüvi 3760T. The Garmin's staff don't give much help, in addition to being a freshly baked model there is no guide on.
One of the things I wanted it was introduce locations quietly in home at once without having to introduce them one-by-one and use in the departures, holidays, etc..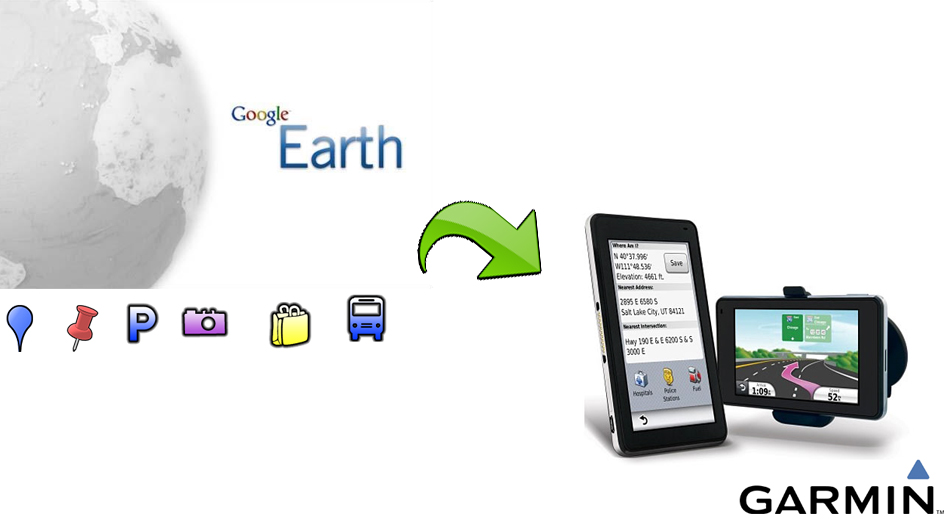 I prefer upload the POIs through .GPI since this way I can remove POIs deleting the resulting .GPI. If do it with .GPX will installed automatically all POIs on Favorites.
So, for holidays, trips, etc, that will be a temporally POIs is very useful the .GPI format. To access these POIs must to go to "Destination, Extras, Custom POIs."
Programs
You need three programs: GE, Extra POI Editor and POI Loader.
GE. At today most people knows this program serve to establish locations using coordinates and with help of satellite images.
Extra POI Editor. An excellent program for creating and modifying a full POIs including photos and sound files.
POI Loader. A little program that converts POIs to Garmin's proprietary format (.GPI) and upload them to devices of this trademark.
Downloads (with links)
GE. Click on Download and uncheck the option for download Google Chrome browser and accept the EULA.
Extra POI Editor. On Table of Contents go to Downloads and click on "Current version: Extra_POI_Editor_Installer_vxxx_setup.exe".
POI Loader Click on Download POI Loader and choose the Windows version.
Installations
GE. Open downloaded executable, this will download the necessary files, install Google Earth and ultimately it will execute without requiring any user assistance.
Extra POI Editor. Run the installer like any another.
POI Loader. Open executable to start a very simple wizard to install files, no many steps.
Conversion from GE to GPI
Start GE and from folder where we placed POIs that wants to upload to our Garmin with right buttom select "Save target as…" and select the file type KML, no KMZ like by default.
Execute Extra POI Editor, open KML file and edit POIs, completing all information we can and save POIs as a GPX file that recognize the older models of Garmin and is an easily "editable" by Extra POI Editor, also is one of the formats supported by POI Loader to convert at GPI (not editable)
Run Garmin POI Loader's wizard to load POIs from GPX file, you can send to a Garmin device directly or save in a file called "poi.gpi" may rename to everyone's taste for no rewrite next time because get the same name and thus can be sorted several POIs (gas_stations.gpi, speedcams.gpi…).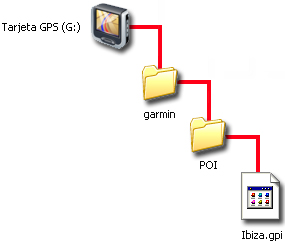 The .GPI and .GPX are saved in same folder.
VIDEOTUTORIAL HD