Photoshop according Adobe can not open animated GIFs, to open these files we have to make use of Fireworks to perform this function. Indeed, Fireworks is oriented to image files for web, but…and if we could, if possible, open it with Photoshop without having to jump to another program and modify existing GIFs?.

It's possible!!
Animated GIF (GIF89a)
It is a variant of GIF image format, used in webpages to provide animated icons and banners with mobility. The GIF89a's structure support "multiple" frames that give the impression of movement when they are deployed in succession, something like quick leaf through the sheets or pages of a book. The animation may repeat continuously or may appear only once. There are many utilities to create animated GIFs from a succession of individual GIF files. The best way to reduce file size is help compress by LZW algorithm using blocks of solid color, this avoids shaking and uses fewer colors. If areas of one image does not change from one frame to another, need not be redrawn, it is a transparent block area in the second frame.
Photoshop
Photoshop is a wonderful program that supports many graphic formats so it is my only image and photo editor. Always, until now I have created GIFs from zero and saving the original file as PSD, but following a query on a forum I started researching the possibility of opening an animated GIF file and to modify it. I found the solution and now is translating to this post, is not world news but I have not to create a new GIF to add one frame or two, just open, insert and save it.
Checking
The first thing is check that Photoshop can not import animated GIF, for this run Photoshop and execute command File; Import; Import video to layers… if be reported us is needed to install QuickTime since there is no other way to open just import it as video, but if you had already installed or not tell you anything you can skip to paragraph in "Import animated GIF."

Install QuickTime
For install QuickTime can go directly to Apple or servers like Softonic, Tucows, etc…
In this example I do this with Apple as we know with certainty that we will have got latest version without viruses, adware…To do this go to address:
We type an email address and click on "Free Download", once downloaded run setup which shall be like all, the only thing remarkable is after installation gives you an option to configure his behavior depending on file type (eg. if do not want your favorite media player leave to open video or audio files by changing the opening of these by the QuickTime player).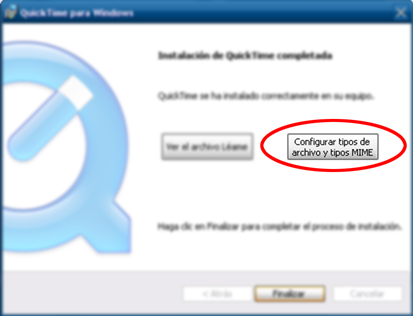 Import animated GIF
Run Photoshop, repeat the command File; Import; Import video to layers… to this time ask us for a location, we seek our GIF but will not appear because is seeking videos (MOV, AVI , MPG, MPEG). We'll use a little trick to display all files and you can select our GIF, in field of file name we type: *.*(asterisk-dot-asterisk) and now you can select it.
Once selected we will see a dialog box to set whether you want to import all or just a range of "video" (actually GIF) and we will tell him that we want to import everything.

Once this is done we have imported the GIF into Photoshop to work with it, but we will have to take out Animation tab (command Window, Animation) to view the frames that make up the GIF just as we would to create one.
Once taken out Animation tab we can add, edit, delete frames we want and even extrapolated to make transitions between frames.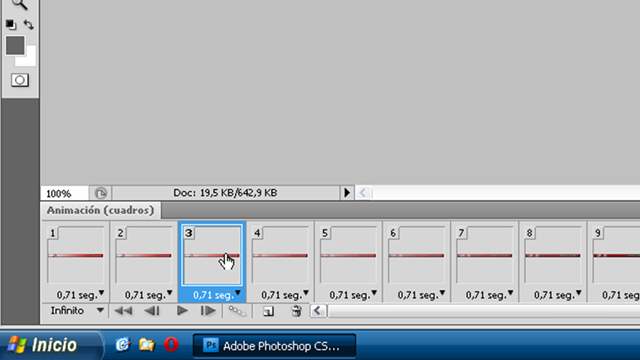 VIDEOTUTORIAL