| | |
| --- | --- |
| Since I got my hands on my SE Z750i phone and discovered he had a GPS receiver -although it is advertised as having not– I have devoted all my efforts to get juice to this and not have to pay the rates of mobile internet connection | |
The main difficulty was that to use it is that from factory makes it as a-GPS, uses GoogleMaps Mobile and GPRS connection to connect to GoogleMaps server, download maps, calculate routes, POI information, etc…and so if you have no a contract or "unlimited plan" the thing will takes you a peak. So I tried many GPS apps for mobile phones based on J2ME (java) which leaves few options because the GPS is more profit out with operating systems (Symbian, Windows Mobile…) so GPS apps based on J2ME are very few.
I tried a several applications: GoogleMaps, Nav4All, Amaze, Navigon, Velox, MapNav, TrekBuddy, Locify…with diverse problems…until I found one that works and meets minimum requirements: show current location on a map and can easily create custom maps. It's called WeTravel and although is very recent and just started is very promising…and of course free in every ways.
WeTravel allows me to have maps made from two major sources: the very Garmin's maps and OSM (OpenStreetMap), the first maps are loaded in most of commercial GPS and easily downloadable road maps of Europe -even unlocked- and the latter is an GNU initiative in which users are who mapping the world.
WeTravel includes an application to convert maps to WeTravel's format but only is worth vector maps, the raster images no worth. At moment I only could convert Garmin Spain 2009 map, but despite these maps are updated are a little minimalist (by ex. not exists CC "Las Cañas" or "El Ferial").
Besides I found another application to convert easily OSM maps to WeTravel, in fact you can actually select area you want to convert, download maps directly from servers of OSM (Germany) and to build in a few clicks, but we must Install MySQL Server 5.1, it is a Java application to manage databases for all data on streets, numbers of polygons, mapping and geo-location…at the time of convert.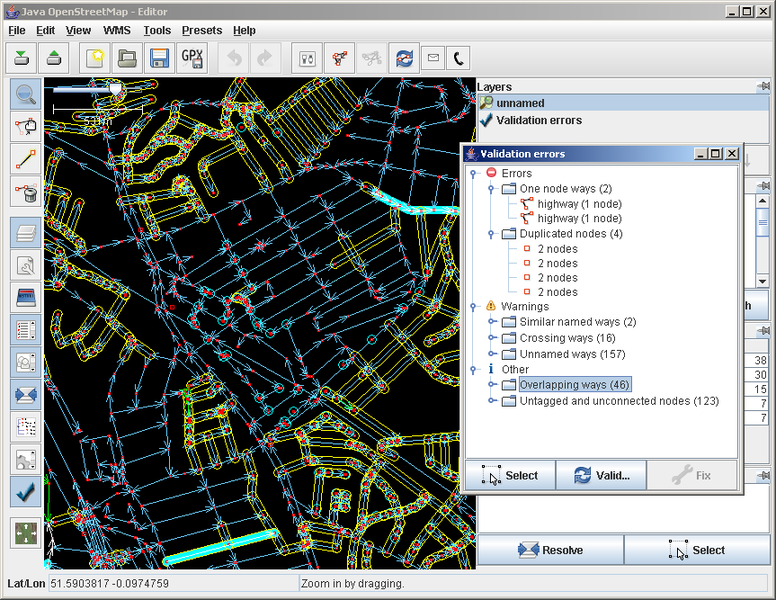 I leave you some pictures that you know that it works
Now that maps is running and I can create all I want, I'm a little more calm (and my wife much more) and I can calmly engages in open/save tracks and create my own POIs for use as destinations… but as I said step-by-step little.